Facebook Traffic for Blog
Yes, Facebook really helps to boost traffic.
Facebook is an ideal option for every blogger, especially for every kind of Digital Marketers.
Social Media sites are now the most powerful platforms to enhance the growth of your site. Like Facebook, Twitter, LinkedIn, Instagram, Google+- All are popular platforms to earn traffic. Like Search engines, social media sites are now another milestone to chase your goal to achieve traffic and money both. That's the very popular and profitable way also for Online businesses.
Now I am coming to the topic of increasing traffic through Facebook…
Introduction to Facebook for blog promoting purposes: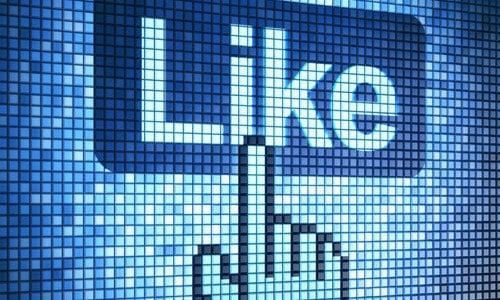 Facebook is now the most engaging social media site which has the highest traffic than other social media platforms and that is the main reason why a large number of Digital Marketers are involved with Content marketing on Facebook through Ads & Online Product Selling and by some other ways so that they can grow their website traffic randomly.
In the last decade, Facebook has achieved the highest peak of traffic from all over the world by the random increase in the number of its users and most of these users spare their times on it. Facebook has a variety of features and functionalities which makes it users to be more entertained and to be engaged on this platform with such attracting, enjoying stuff and that is the main source of its traffic and the user's interest from which both the Facebook Community and the other Digital Marketers (Who are actual source of Business ads) can earn their daily bread & butter. But A blogger has to understand the source of all the interests on Facebook which is making its millions of user busy with it. That not so tough though but to work on Facebook, it surely needs your hard work.
A blogger on Social Media can take responsibilities of different forms depending on their professional purposes such as- They can be only Pro-blogger, can be also a product seller, can be a writer/bestseller author, podcaster, Digital Marketer who featuring product through blogging or any other kinds of Online authors. Whatever they are, all they need to gain a huge amount of traffic from Facebook to their site. So that they can earn Popularity, Traffic, Money, Followers from the same platform. But for that, a blogger should always have to be careful about the facts and facilities along with Facebook's Terms and Conditions for Marketing Strategies.
 Business with Facebook: Why it gets to be more popular?
What is the reason that Facebook Marketing become so popular even among all the young entrepreneurs?…. Let's clarify it briefly…
Facebook is a vast global network for communication i.e. The Social Network- We all know it very well…If you go deeper you can analyze the how Facebook is ruling over the people's addictions and the number connection is increasing day by day (Even Fake users are included in it!!) 
Social media site are the largest base of where people are most engaging than the real world (Sounds like shit but it's true by reports!!)
In Facebook, you can see how several types of entertaining content like movies, jokes, trolls, memes, songs or other kinds of edited pictorial videos, pictures or any other kind of stuff are very popular and getting traffic in every second (You are may be thinking that what about  your friend's posts and their memes which are shown on your Newsfeed, I didn't mention those!!- Hey buddy, they are the very common part from the very first of Facebook while it was created and that's why Facebook is made for, here just we are discussing the relevance to our content on Facebook for now). So, these types of entertaining posts, pages, or ads are very common to every user. Now, you have to also create such kind of post or ads from where you can earn traffic. This entertaining or interesting or professional stuff made for some specific purposes. So a blogger will also make his post ads to increase his readers and will drive traffic to his site from Facebook randomly.
In this era of Entertainment, Facebook is the best option for the people rather than a television, where everyone can be engaged for several reasons. Facebook includes the chatting features which also enables every Digital Marketers to communicate with their clients more easily. This is also your path too to communicate with your readers about content or blog. There are a lot of reasons why people prefer Facebook their first priority as Social Media sites and a Marketer should have to use these chance to bring profit to their accounts!!
Before going to other details I would like to say something and i.e.- There are so many types of advertisement which are liked as per the choice of the users. That means, what type of ads or posts/pages you will like the most, totally depends on your choices obviously. What type of content you like the most, you will surely go for searching of those kind content-related pages and their posts respectively. Sometimes most of the startup and also famous companies post their official ads and events by paying to Facebook online (Investing for advertisements). These are all about the Marketing strategies by which a blogger or a product seller or a company's business head publish their content through ads among many people. So that they can see, they can know and if interested, they will surely reply to those ads and here the profit lies under ads. Paid-Advertisements (or PPC) are the fastest process to earn traffic because of some of the interested people will click to see the full ad in details. Or if you want to earn for free you can open a page, group from where you can reach to your readers, visitors by spreading your content and that is your blog for them.
Tips to earn traffic to your site from Facebook: Some basic steps to follow…
10 Brilliant steps that will help you to drive traffic to your blog from Facebook Posts: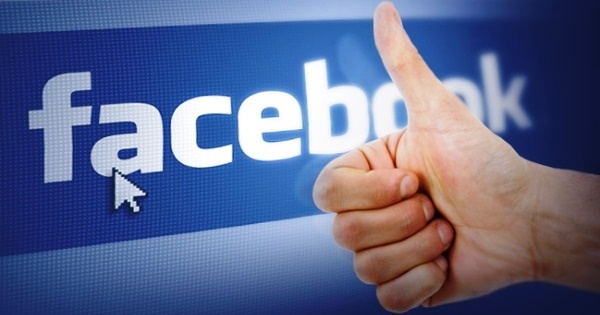 All you have to do is to bring your Facebook post traffic to your site—-In that case, I have some basic tips for you…
Let's discuss those tips in details…
Create a Facebook Page: Create a page where you can post all your site's content, your site links, updates etc in details. Your Facebook Page is the best portal to post all your contents and your visitors or followers will be more able to receive all your updated contents easily in one place. Most of the professionals, if you notice, you can understand that how much traffic they randomly drive Facebook to their respective websites, where some of them just depending only on Facebook like a mad!! So now, create a page and share it with its stuff on your timeline and lets your friends on the Facebook having the pleasure to join your page. Invite every interested one to like your page and then your posts, so that everyone will be able to know your content briefly.
Connections: Keep growing your contacts on Facebook. That means you have to increase the number of your friends on Facebook. So that, you can invite more people you know who have the same interest as you related to your blog. If you are able to bring more likes to your page, your content will get more views, your followers will visit your site more and even as the number of your followers will grow. Also, the number of visitors to your site will increase randomly.
Create Posts: Create interesting posts with attractive designs, pictures and wonderful captions which can make interests in your visitors. Also, make such a post of your blogs which can also create a curiosity in your every follower's mind and they will check out your site for at least one time. And this one time you can to convert to so many times if you are able to make your visitors be interested in your stuff. Keep posting about your latest blogs, make it trending on your page.
Engaging Posts: Engaging post means those posts which get more traffics. Also, you have to be engaged with your posts concurrently. That means you have to post your stuff regularly and each day if possible try to post more than one. Now come to those engaging posts- Engaging posts are the highest like gaining posts or the most popular one. It is a practically proven tip that if you post your old one alternately or repeatedly which is already popular in your record (The most viewed, liked, traffic gained content) then possibly it can bring again a lot of traffic to your blog. Obviously apply different captions and presentation format while reposting, so that your loyal visitors will get interests to old your blog for one more time.
Make your own Trending post:  Make your post like a trend!! Sound a little confusing!!- Not actually!! I want to tell you that you have to be updated with the social media trends of posting. Several times, if you observe, you will see that there are different kinds of trends and strategies are applied to every post on Facebook. You have to follow those trends but don't copy others styles because a blogger should have his own unique identity for his presentation which creates the differ from others. Make your presentation attractive with edited images, videoes slides with the most trending style but apply your own creativity to present. Apply captions to your every post because captions made an impression to a post differently. But one thing you have to remember that, you should have to updated always with the trending news and stuff and if possible, try to post those all trending news and information, related to your blog and posts, so people will more likely visit your posts
Communication: Facebook is the place of communication mainly. So keep growing the vast network of your communication with your readers. So keep growing your social network of communication with your friends and clients concurrently. Make a deep interaction, reply them instantly (if possible) on their queries or curiosities about your blogs. The more you can communicate, than posts the more will people like to keep engaging with your posts. Good Interaction makes a good impression always and that will help you to earn traffic, you can send them your post link or they will randomly like to read your blog through the impression of your blog. ( But your blog will be such interesting or content full to make your readers be stuck on your posts.
Creating Facebook Groups: Create groups which will be linked to your Facebook page. Groups are also an awesome platform to make an interaction between your readers to each other. And even you can join them like friendly. A blogger should be friendly to his readers and Facebook Groups will enable you to do this more easily. Like people can post their content, related to your group subject and can take participation through it. A Group is such a platform where many bloggers like can join with you and everyone can learn something from each other and that's the great thing where you can influence your group member with your blog.
Join groups: Even I would like to say you that you can also join those groups which are related to your blog content where you can also sometimes post your own blog relevant to other topics. In some case, you can also earn traffic from these groups through the enthusiastic group members.
Facebook Advertisements: You can include ads on Facebook by investing the required money. Ads will enable you to have the random growth of your traffic. Facebook Ads are very active to promote your blogs for High rating traffic and surely your traffic will increase highly by a large number of readers.
Create Events: Create events or create something special posts that can attract your readers and followers to be involved in your blog. How many people you can get involved with your blog. You can earn more traffic.
These are the basic steps to follow if you want to drive traffic from Facebook to your blog.
Conclusions:
So the above was my basic tips to follow. You have to analyze both of your site traffic and page traffic. This is the connection between your site traffic and your Facebook Traffic. where Facebook Traffic will increase because of your stuff which are linked to your original blog site and that's how your site traffic will be growing through Facebook Traffic. The fact is simple that all your followers will go to your blog site and your blog will do the remaining work. So be focused on your blog content.
If you like this blog then please subscribe below and share it with your friends & colleagues. Let them know these facts and tips if they are interested in Digital Marketing through Facebook. Yes, there may be also other ways to follow. If you have more suggestions then leave your comments below freely. We need your free opinions.
Thank you,
Author: Rajdeep Das, Join the author on Twitter, Connect on LinkedIn
Visit the author at WordPress
© ® || All copyrights are reserved & registered ||
Powered by: Thetechlearner.com ™
Join us on,
Let's learn more & grow more. Please Subscribe below to read more for free here. 
Should Read: How to get free traffic to your blog from Quora?- A Case Study to learn the basic steps…
Should Read: Learn the Best Link Building Tactics for Good SEO Rank- A Case Study
Should Read: How to improve your writing skill for a good content?
Should Read: 20 Brilliant Tricks to promote your Website in free of cost getting tons of traffics
Should Read: 30 Brilliant Tips to Increase Site Traffic & SEO with Social Media Sites(SMO)
Should Read: How to increase your site traffic & SEO by Blogging?
Should Read: What are the basic steps & tips to start a blog?