Introduction to blogging with the relation to CMS:
Blogging is nowadays one of the most passionate-professional work in Digital Media like for Business or Digital Marketing purposes. Many people today, have started their own blog with so many purposes like for personal blog-writing, business-article writing or marketing-related stuff-promoting blogs and other types of specialized articles or niche blogs. There can be so many reasons to create a blog, depends on the content type and the sense of presence.
Every Digital Marketer knows the value of blogging on the Internet today and so that they choose blog writing as one of the most necessary steps to promote their stuff for the purpose of having a great profit from Digital Marketing. On the other hand, people who are likely to be involved with this Digital Media often write blogs as per their hobby. Now the hobbyist/personal blogging or the business blogging or the niche blogging- these three types of bloggers are ruling over the maximum search engine results on Internet today and is increasing day by day heavily.
For Blog writing, it is necessary first to have a platform of presentation which is called Content Management System or CMS. Now, what is the role of CMS? 
Content Management System or CMS is a type of system or application which is used to manipulate or manage the modification of the Digital Content. It can also represent the fully-featured platform or a hosting software/service where your blog/content will be published and can be managed by your hosting server more easily. It is like a ready-made management system or software to control your all the set of contents linked to your hosting program on your website efficiently. Moreover, it is also used for editing, updating or developing your content on the surface platform. A type of database also from where you can control the comment section or other plugins and features- Everything.
CMSes are typically used for two purposes-
1. ECM (Enterprise Content Management)  &
2. WCM (Web Content Management)
The Contents that lies under CMS are:
Templates or themes
Plugins
Tools
Editing like updating or deleting
Control the Comment or feedback section
Analyzing Traffic
Adsense or Affiliate Marketing
Security and Backup
Now the most important and interesting fact about the CMS is- You can either create your own CMS by Web Developing and designing and then hosting it from your web server or buying a CMS along with your suitable domain for the site. CMS contains plugins, Good SEO availability, Content Manipulation, Site upgrading and more interacting etc.
Now those bloggers who choose a service provider to host their website through their owned server by adding web pages and other requirements don't need any other hosting providers. But those bloggers who have not sufficient knowledge or good financial support will go for a service provider online which contains good CMS as well as hosting services at cheap prices. So many types of CMS can be found on the Internet today with Popular and powerful service providers from where you can buy a domain as well as plugins and themes and everything about all types of requirements. These online CMS or service providers are mostly very popular among all the Digital Marketers and Bloggers especially. Let's discuss these Hosting services with their respective CMS platforms more briefly.
Best CMS platforms which are ruling over the Internet today:
Best CMS platforms to know briefly: 
WordPress: WordPress is now the most powerful and according to my opinion it is the best CMS for blogging till now. Over 15 Million websites on the Internet are using WordPress, which is almost 30% of all Websites worldwide. This huge amount of WordPress using has made it the most popular CMS platform. There are over 76 Million WordPress.com blogs on the Internet.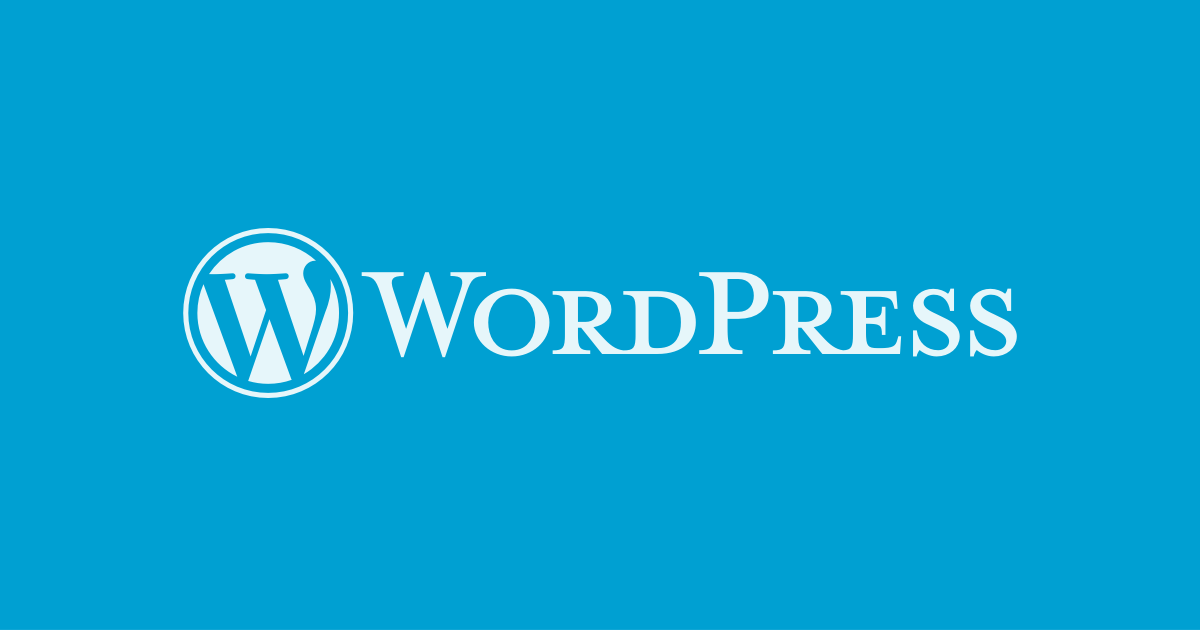 The reason for the popularity of the WordPress is- It is the most user-friendly and Search Engine friendly CMS where a newbie blogger can get every type of comfort zone to publish his blog. WordPress has the best level of Management System Services (MSS)  where every type of plugins are available and even its don't need any knowledge of coding. WordPress will offer you several themes or layouts which are predesigned and developed. After choosing a theme, it will automatically ad some useful plugins for free then, in addition, you can include more plugins like for SEO and for other requirements by paying a cheap price. It supports lots of plugins and extensions to optimize the blog more. WordPress not only has one platform but also has two types of services where one is Self-Hosted by paying a little cost (WordPress.org) and other is Personal/WordPress hosted blog for free (WordPress.com).
WordPress.org: It is the most professional and one of the best CMS platforms to buy and own a self-hosted site/blog within its domain. It is for those who are working as a Pro-Blogger in Digital Marketing fields or as a professional freelance blogger. It also gives custom themes options, that means you can also create your own site theme in your pc and then you can upload that theme on your WordPress.org CMS (It is best for those professionals who has the idea of programming). On the other hand, WordPress.org will offer you lots of templates (Usually called here as themes) from where you can choose a ready-made theme. Choosing means you can select a free theme or you have to buy to have other more professional themes. You can add your extra needs to your sites like plugins or tools.
After visiting WordPress.org, you have to install the free software of WordPress.org and then host it from your web-server. In that case, you can also purchase a self-hosted domain name for your site. You can also download a template from other sources or can use any offered one and then apply it on your WordPress hosting. It is the best-featured platform where you can apply plugins and some other professional tools which will make your site more SEO friendly by making it ideal for ranking on Search Engines like Google, Yahoo, Bing etc and you will get a good traffic analyzer with effective tools of SEO. Also, you can add Advertisements, Affiliate Marketing stuff, and its links, Adsense and can promote by its cheapest Professional Hosting services like BLUEHOST, InMotion, SiteGround, DREAMHOST etc by paying regular or monthly charges. You will get more features to writing to make it best like you are one of the higher class bloggers. It will enable you the Digital Marketing or Blog Marketing advanced tools and features to launch your blog in professional presentations. But to apply it, you have to first make yourself as more skillful professional. One important thing to mention that WordPress.org is more featured than WordPress.com. Because WordPress.org blogs are hosted from your own server where you have full control of your domain by some added features. But beside it, you will need some technical knowledge to install it on your server. So, this WordPress.org is mostly used in case of a money-earning blog or for a professional business blog.
 WordPress.com: is a free (You can also pay to upgrade your site if you want to get more premium facilities of WordPress.com) platform of WordPress to write your blogs either for personal blogging or for small types of business promoting blogs. It is ideal for personal or hobbyist blogging but at the same time, you can upgrade them by its required payments to get more plugins, features, applets to grow your blogs looking more professionally. It also offers several professional themes where you will get some of for free to start a blog or some of them can only be available by paying a cost (You can also upload your own theme if you have one of your choices).
WordPress.com will enable you only limited offers where you can't get full control over your blog as it an opened blog on the WordPress's own server, you can't use all of the plugins under this platform and also WordPress.com blogs are basically not self-hosted, they are hosted by WordPress server on which you can't get full control. But you will get the maximum needed controls frequently to develop your blogs as per your desires. It offers you to give a domain name for your site address where a "wordpress.com' suffix which will be added after your given domain name. This ".wordpress" means that your blog or your site's domain is actually a subdomain, that means it is under -controlled of WordPress-host itself. For example yourblogname.wordpress.com. But you can remove the wordpress.com suffix by paying monthly charges or yearly charges to get your free domain (You can buy & register a domain for permanent). Moreover, you will get some professional plugin tools and other blog managing tools to make your blog more efficient for professional purposes after upgrading it by payments, that means, you will get these features only when you will go to promote your site. WordPress enables more professional features to write your blogs. It has those free features to publish your new blog on your every social media timeline automatically after publishing it. It presents a professional view to read your articles as well as it will give you several types of widgets to use on your site to make it more professional. As a starter, you can go for its free offers to try to the best of your beginning level. In that case, you may get some free tools to use. But it has many free themes to present your site as professional and its widget are also free to use. Most of the beginners start their blog journey with these free useful tools of WordPress.
For beginners, it is ideal to use WordPress.com to experience with the blogging journey without taking any risk of blog maintaining or without taking care of its hosting or web installation. But If you start your blog as a professional for any specific purpose, then you should upgrade it to get all types of user-friendly tools and plugins. Just visit WordPress.com, register an account for free. Therefore you will be offered to open a website either as a personal blog for the free option or if you want you can upgrade it. Depends all thing on your respective contents only. As it a registered account with having of a subdomain website under WordPress Database, you will not have the flexibility like WordPress.org, because, in case of WordPress.org, you are installing the premium software in your own server system and is hosting from it where WordPress.com is an account on WordPress like a social media account. But to experience blogging with WordPress, it is the best CMS for every newbie bloggers.
Blogger.com: Blogger or Google Blogspot is a very familiar blogging platform, offered and hosted by Google, that enables several features-included CMS with site themes, traffic analyzer, a friendly writing pad, Google Adsense where you will get every type of options to make your blog perfect to view. Blogger is like an ideal platform for a starter because its features are very to easy to handle. Even you can write here in any language in which you are comfortable to write a blog. It is totally a free handling site to use. It offers to give a domain name to your site address where the suffix "blogspot.in" will be added after your given name. Example: yourblogname.blogspot.in. If you desire to promote your site, the "blogspot.in" suffix can be removed if you register a custom domain. But before you have to first improve your blogging skills to represent it an ideal blog.
Blogger provides some of the following features: 
It is user-friendly for beginners as there are the layouts offered by Blogger and other tools here are looked and very simple and easy to handle.
As it a product of Google, Blogger is more SEO-friendly with Google search engine. Depending on your high-rising traffic, your Blogspot blog can be shown on Google SERP.
It is hosted by Google, so it is considered to be reliable (But offers no options to upgrade to self-hosted)
You can edit the chosen surface or templates, or if you want you can add HTML tags (if you know about HTML only). Also like WordPress, Blogspot will offer you to upload a new theme from external sources. That means, in the same Blogspot blog, you can add templates or layouts by uploading of your own choice. On the other hand, you can edit the blog surface by drag and drop the widgets.
In Blogger, you can also more than one blog or blog site from the same account. This Blogspot account can be registered by your Google+ Account.
It will use your Google+ profile added comments, that means your blog comments will be linked with your Google+ profile.
It enables Google Adsense to earn money and enables bloggers to generate revenues from blogging.
Individual blog pages are limited to 1MB.
Blogger Products Forum offers online supports.
Mobile Application is available for blog engagement. (WordPress also has)
Medium – Medium is not like blogger or WordPress as it will not offer you to make a website for your blog, but you have to open an account then you can publish your every blog in a professional form instantly which you can also promote in paid methods. Medium enables a platform to tell people about your blog, like a story to spread out among several bloggers and if people like to read your blog, they will also like to follow you and will give a "Clap" (Usually it is a form of giving a "Like", in Medium, it is denoted as clapping symbol). A useful friendly pad to write and easy to publish platform. You will get followers and also you can follow other bloggers here. The Medium can be used to publish your existing blogs for more traffic and to spread out your blogs among more people to read. You will more readers by posting here your blogs individually.
Reasons why people choose Medium:
A huge base of followers.
It connects with your Facebook & Twitter accounts helping you to find other connections Social Networks on Medium.
Most importantly it has strong social aspects with useful features such as follow your favorite author on Medium, Bookmark a favorite article, clap to show your blog as a story.
This will also help you to increase the total number of Social Media Followers via your Medium stories aka blogs.
Has good Engagements metrics for the blogs.
Like a social media profile, you can post randomly here, can comment on others blog as well as can edit your blog format
Well writing with so many customizing options.
Integrated space to publish a blog.
Tumblr – Tumblr is like a social media platform for micro-blogging but you can make your own site with tumblr.com suffix (Subdomain) and can promote it for more audience to see. You can also remove that subdomain suffix by registering a domain from another online service. It is a platform like you can post every type of contents, that will be posted as a social media view. Also like Medium, you can post your existing blogs here for extra promotion to get more visitors to increase your site traffic at a time for high ranking SEO on search engines.
Features of Tumblr:
It has great interaction with Facebook & Twitter, so you can automatically republish a blog on Tumblr or vice-versa.
It is one of the fastest growing blogging platforms.
Email or text publishing system is allowing you to post a blog quickly and easily.
Lots of opportunities for blog customization, adding with HTML tags and editing.
Live feeds show recent blog posts & the users you follow which increases the engagement & content visibility.
Tagged content increases opportunities to get discovered.
Tumblr is mainly used as a personal blog or creative blogs or online show works. It has popular blog solutions, but that is not for everyone. Still, there are many great companies have made their positions highly with Tumblr blogs. its social aspects are essence is useful for an ideal blog. This micro-blogging platform is famous especially for Celebrities.
Weebly -Weebly is another platform to launch your creativity and it is used for almost every purposes. You can create a site with whatever theme you would like to apply. As same as the others, it also shows a suffix of the subdomain, named weebly.com which will be added after your given site address name but can be removed by promoting it with a few costs. It enables an attractive colorful design to make your blog more creative with a wonderful layout. Also, it has the widget to make your site more attractive for promotional purposes.
Features of Weebly:
Weebly is not so old as WordPress, Blogger, Medium or Tumblr but as a new contribution to the Weblog, it is a very useful platform. It has several wonderful and modern themes for several purposes. If you go for Blog themes it will offer free of professional and outstanding templates to publish your content.
You can apply HTML and Javascript codes to develop your website and its code compilation is too good as other CMS.
Several Tools to manipulate your can be available. A lot of tools and setting options are to edit each of your pages differently as you wish.
 Of course SEO Friendly. Moreover, there is no limitation of editing your site. That means, using Weebly's free tools you can edit your site pages wherever you want. You can create buttons and can link them to another URL or page, several page sections. A totally independent open source to edit your template to make it as your own choice of presentation.
Its Social media aspects are useful, you can social media account by linking it and can gain more followers.
If you wish you upgrade your site, you can do it and will get more opportunities and tools like plugins to make it better.
Weebly is still now as effective as WordPress till now but getting popularity as the time goes away. It is actually a very modern website-maker site with attractive and modern templates.
Ghost – Ghost is another user-friendly platform for your blog as a beginner. It is easy to handle like Blogspot and it's available as a hosted platform, and also as a software that you can install and host yourself. We'll take a look at both options., that offers a free writing pad to publish your blog in a general form. It will also give you good features to launch your blogs. A free open source to publish your blog instantly. It is not only used as a blogging platform but also as an online publication.
Features of Ghost.org:
Ghost is an open source of blog publishing platform where you can publish any type of blog content with attractive layouts.
Ghost also contains several themes that will make your blog more effective to your visitors.
It is SEO Friendly. It has a good analytical system of traffic which can easily optimize your search engine ranking.
For beginners who start their writing in a microform (Like Tumblr) can choose Ghost as their ideal platform to publish their content.
Joomla: Joomla is also an open-source service & content management system just like WordPress.org. It's also a self-hosted solution, which means you will need a domain name and web hosting to use it. It is also a beginner's friendly CMS to start a blog.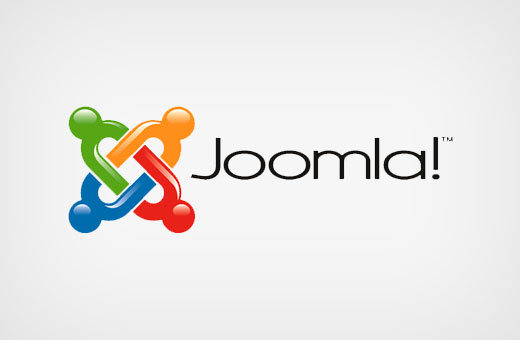 Features of Joomla.org:
Joomla is one of the most powerful CMSes and even extremely flexible to grow your blog instantly.
It will offer your more 100 of templates to apply on your blog and to customize your site design.
Extensions (apps for your Joomla site) are available to add more features. Useful plugins are available to add up with your blogging effort on this CMS platform.
It is also SEO friendly and its active traffic analytics will help you to rank on Search Engines.
Squarespace: Squarespace is also a hosted website building service like Weebly to create beautiful sites with suitable templates and drag-&-drop tools. Small business services often use this platform for their productive articles. No needs of having any technical skill to handle it rather easier to use for newbies.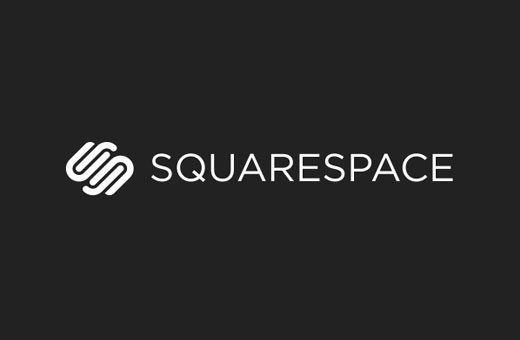 Features of Squarespace:
Squarespace is the independent platform to create a website and easy to maintain as you don't need to be a tech-savvy to use this blogging platform.
You will be several attracting templates with drag and drop tools to manipulate your website in your own style. That means you can over-edit your template in your choice.
It separately offers domain name with SSL/HTTPs certificates and with eCommerce stores.
Wix: Wix is a hosted platform to build beautiful websites. Wix offers a perfect blogging surface for small business and also minimally for a personal blog. There is a Wix Blog app is available to write a blog as an add up to with your website. As the other Website Builders, you will find out a wix.com subdomain suffix at the end of your domain name. In that case, you can upgrade it to get the better domain.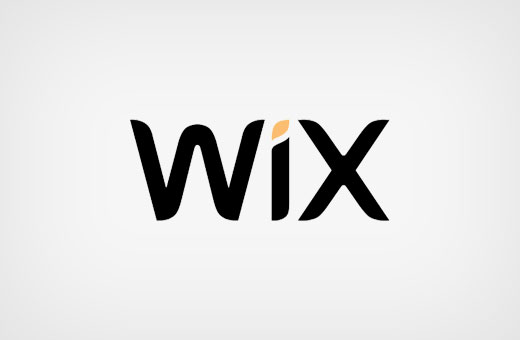 Features of Wix:
You can customize your site by choosing dozens of templates and can customize it with drag & drop tools.
There is no need of coding skill rather it has the automated system of every requirement you will need to manage your content Wix.com platform.
It is much faster to set up easy to handle.
Wix is also SEO friendly
You can develop your template by adding its available plugins or tools.
Drupal: Drupal is free, open source software that can be used by individuals or groups of users — even those lacking technical skills — to easily create and manage many types of Web sites. The application includes a content management platform and a development framework. As it is an open source but the specialty is its management system which is similar to an independent operating system. Also, it is one of the popular CMS doe small business product launching site in which product-promotion blog can be written with a featured surface.
Features of Drupal:
It is user-friendly and also SEO friendly with available plugins and tools.
It is easy to create and you can manage your website skillfully with the Drupal Content Management System.
It is open source and free platform, so for business purposes, it is ideal to use and can gain traffic in progressive speed.
It has an adaptive surface for presenting your content. So you can edit or manipulate your content more easily on Drupal.
Social Media Sharing features are as much as powerful.
LinkedIn: LinkedIn is an optional platform for bloggers. It enables you to connect with more people to follow and read your blogs. It also enables a blog writing pad to publish your blog on whatever topic you will like to write. In more details, LinkedIn is a platform for professional networks and to represent your content to so many professionals here who can judge your content and you can grow your skill better from this platform because there are so many expert bloggers are existing here and writing their own thoughts and experience. Like Medium.com, it is a place where everyone can learn from each other/ You can connect with several Digital Marketers and other professional bloggers to get help from them. It will be better to choose LinkedIn as an option to publish your professional blog to get a response from other professionals.
To start blogging on LinkedIn, all you will need to have a good content and then write on it and publish it as an article. This is the easiest platform for blogging and that is the main reason to choose it. Just you have to open an account and then go for a "Write an article" option. You are just away from one click on the publish button!!
Features of LinkedIn for Blogging: 
LinkedIn is an ideal much more user-friendly for all the beginners. It has at the same time both article posting and simple content posting. Moreover, you can reshare your every article randomly, so that you can gain more followers on your one blog.
Many professionals are existing and you can first build your network with this professional guys so that whenever you will publish a blog, it can be read by those people who are in your connections, and your blog will gain traffic.
Its social aspects are very effective because you can publish your blog at the same time both on your Twitter profile and LinkedIn Feed. Social media connections in LinkedIn will help you to easily promote your every blog. Even, there is no need of direct promotion because as a social media professional-network site, LinkedIn will automatically take care of the promotion of your every blog to your online readers or followers. That's the best point of an advantage it has.
It has a huge user base, so therefore if you have a good number of connections in your profile, it will be easy to get followers or readers instantly. This is an ideal platform for Digital Marketers or for a business blog.
An opportunity to gain influence as a professional on this platform through your valuable content.
Enrich your online portfolio with your valuable contents which are publicly available on your network.
Still there some drawbacks to LinkedIn. Like other platforms (WordPress, Blogger.com), there has a mail-subscribing or reader's list generating option. Here it is an inability to collect readers email-list, only they can follow and like your blog. On the other hand, it has no direct SEO benefits but if you publish your LinkedIn feed or on other media then it will get comparatively more SEO easily. It has limited control over blogging. But the most advantage is, LinkedIn can be used as a platform that will add up your all blogging efforts and will help you with achieving your goals. To know about its Benefits,
You Must Read: How to use LinkedIn for your blog traffic?
So these were all the most effective and active CMS of all time. There are also other services like HubSpot, Magneto etc. Also other more CMs you can found today which are providing well management services.
How to choose the right template for your blog?
Choosing the perfect template for your blog is sometimes getting difficult. Newbie blogger often gets confused about which template they should have to choose that will make their blog looking more perfect and appropriate. I would like give some suggestions:
First focus on your content on which you are going to choose your template. That means, choosing the right template is depended on your niche. On which topic you are going to represent or how you will represent it matters a most while selecting a website theme. In that case, first, find the template whose sample contents are similar to your content. If not then go another one.
Sometimes, if you don't have any choice-themes then you can upload themes on your hosting providers. These themes can be found on the search engine by searching for them. There so many template building site from where you can get a theme either for free or by paid methods.
If you paying costs for a lot of plugins and want to add Adsense in your blog, then you don't need to choose a very high quality looking theme. Because of your theme with its applied plugins can set up a professional layout of your blog.
Don't be so hurry. Think again and get a research on choosing at least a suitable appropriate theme for your blog.
 Conclusion:
So in the above article, we have discussed the CMS and its role along with some best CMS platforms or hosting applications. We have seen that how it is necessary to have an ideal CMS structure for every blog. Because of CMS includes plugins tools, developing, updating everything. Also, it is valuable when we need good SEO ranking and huge traffic analytics as well as to earn money from our blog. So the best CMS is the most important part of your blogging journey.
If you like this article then like it or share it with your closed ones. Leave your comments below, Any type of suggestions are appreciable.
Thank you,
Author: Rajdeep Das 
Connect me on Twitter and LinkedIn 
Join us on
Let's Learn More & Grow More.
Subscribe & Read more articles…
© ® || All Copyrights are Reserved & Registered || 
Powered by: Thetechlearner.com™
Read More: How to improve your writing skill for a good content?
Read More: 6 Best Online platform to promote your blog for free and get loads of traffic…
Read More: What are the basic steps & tips to start a blog?
Read More: Learn the Best Link Building Tactics for Good SEO Rank- A Case Study
Read More: 30 Brilliant Tips to Increase Site Traffic & SEO with Social Media Sites(SMO)